Kelpie Cheese Board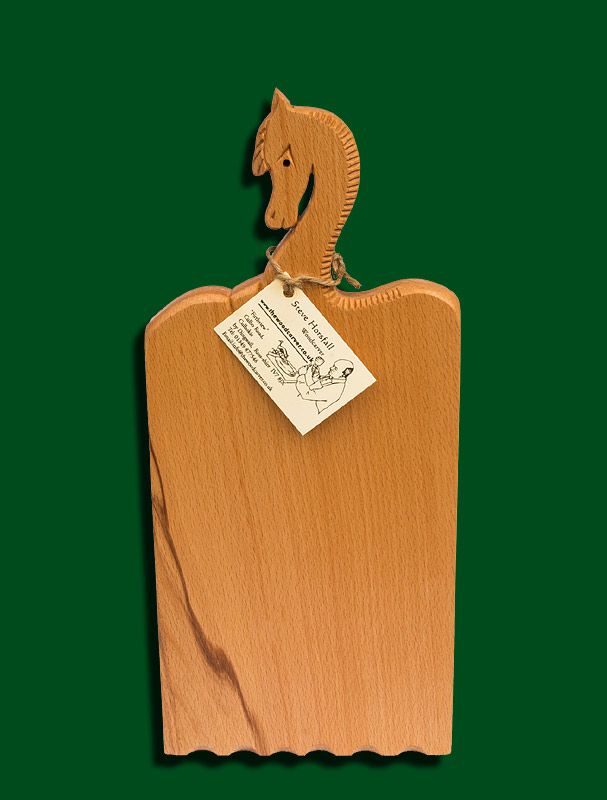 Kelpie Cheese Board
Not currently available.
Based on a Celtic Water Spirit that is said to live in the Highland lochans.
kelpie Cheese Board

The Kelpie design is based on a mystical Water Spirit which appears as a Horse to visitors of remote Highland Lochans.
The boards are made from steamed Beech which has a lovely pinkish brown colour.
I cut the design out on a powered fretsaw then hand carve and sand it.
Size of the boards is 14" x 6" x 0.75" approx 355mm x 153mm x 18mm. The amount of working area varies by how much is used up by the carved design on the top. The mouse board has the largest working area whereas the kelpie has the smallest.