Other Commissions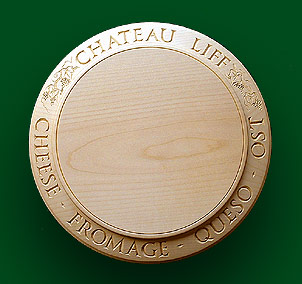 This is a 14" cheese board with grapevine decoration and "cheese" in 4 languages.
I don't put a crumb ring, just a thin v cut decorative line. If you would like to order one of these please contact me to discuss your requirments.
Price is: £51 for the board plus £2.25/character.
Insured carriage is £12.95 in Uk. I don't charge for side decoration.